Grassy Hills & Big Blue Skies: Coyote Wall
On the Washington Side of the Columbia Gorge lies yet another example of nature's magnificence: Coyote Wall.
 Bri, my ever enthusiastic hiking partner, referencing our map near the edge. She is much braver than I!
I love seeing different perspectives of Mt. Hood, and there he is in the distance. We followed the trail down and turned left at the fork to continue on the loop. After some time descending we came to an oak grove, and finally a break from the wind.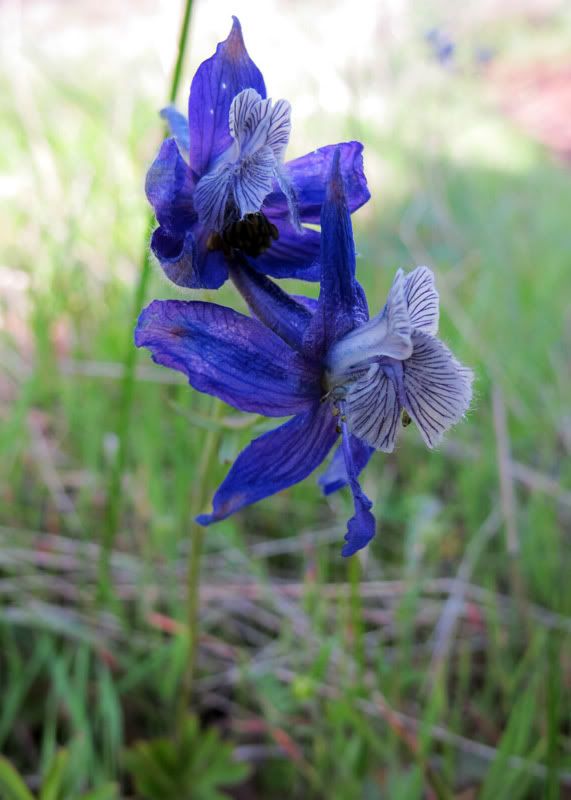 Upland Larkspur
How beautiful are the colors and intricate details of this Upland Larkspur?
Unidentified, But Gorgeous!
Passing through the oak grove takes you to the coyote labyrinth. There is a very narrow trail hugging the side of a hill with a steep drop, so careful footing is required.
I'm so intrigued by rock formations. Check out those amazing columns! Turkey vultures glided overhead, seeking out their evening meals.
This area seemed dry, but there were at least two streams passing through, including this one. Though we heard frogs, we were unable to actually see any.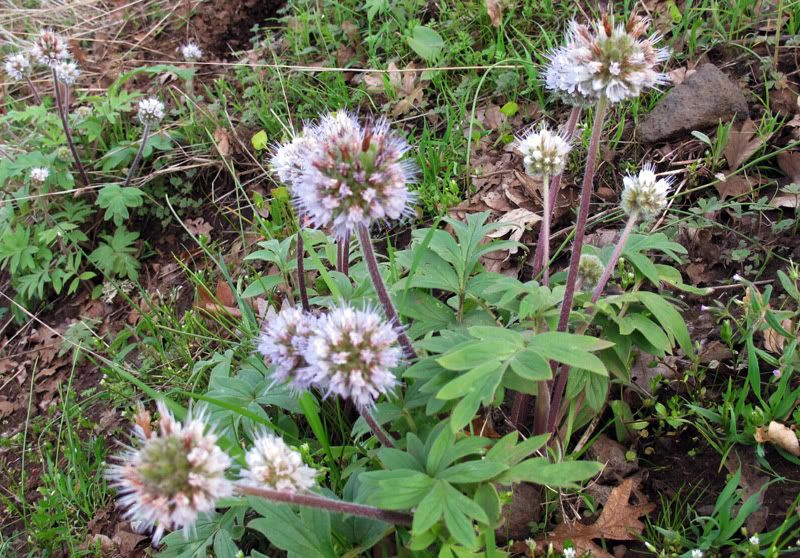 Interesting Wildflowers
Desert Shooting Star
Toward the end of the trail there is a small waterfall, and then it's back to the dirt road leading to the car.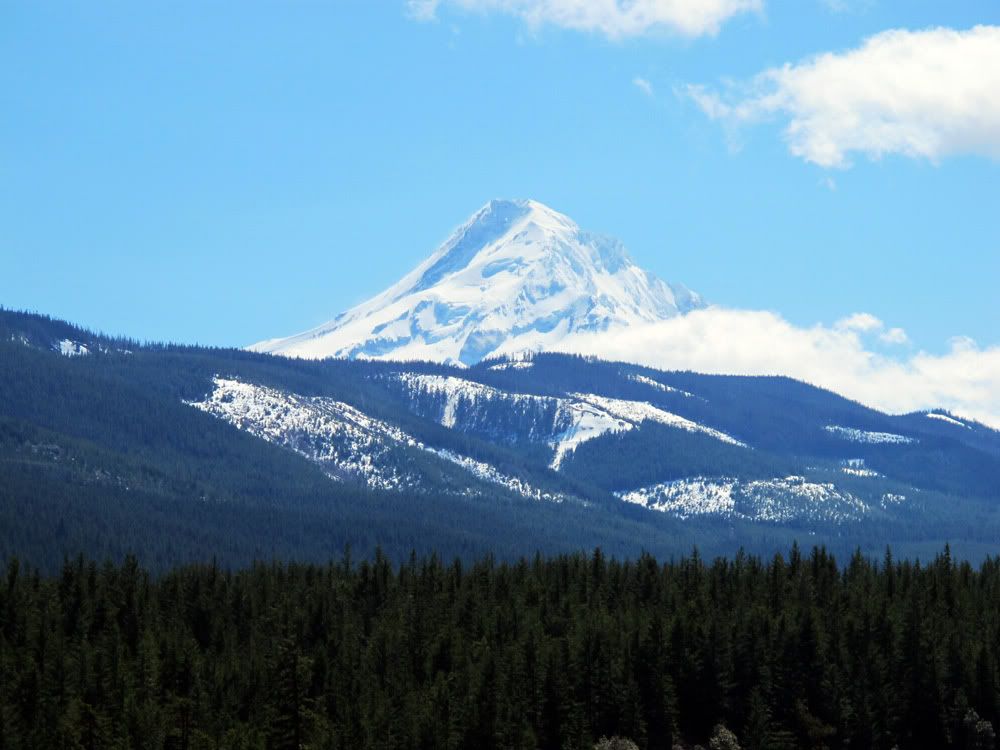 So Close!